House of Commons Returns: What to Expect Fall 2022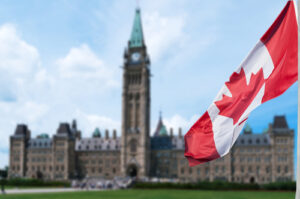 After a tumultuous summer, the House of Commons returns to kick-off the fall sitting.  While the House was previously scheduled to begin sitting on September 19, Prime Minister Justin Trudeau announced a National Day of Mourning to mark the passing of Her Majesty Queen Elizabeth II.
Even with a one-day delay to the sitting schedule, there is no doubt that the House will make up for it in the coming weeks.  New government legislation, coupled with a new Leader of His Majesty's Opposition, will make for a heated session of the 44th Parliament.  A summer of policy discontent marked by high inflation, travel, and passport issues will certainly make for clear distinctions between Prime Minister Trudeau's Liberals and all four opposition parties.
While we will certainly see the various parties face off over current challenges facing Canada and controversial legislation making its way up the parliamentary ladder, we will also likely see a level of stability for the next few months that hasn't been seen since pre-election 2019.
With the likely continuation of the NDP-Liberal confidence and supply agreement into 2023, the odds of an imminent election are extremely remote. However, NDP Leader Jagmeet Singh has already begun drawing lines in the sand about his expectations on Dentalcare commitments which were part of the rationale for the NDP entering into the supply agreement.
Where We Left Off
When the House adjourned on June 24th, 2022:
The Conservatives had an interim leader in Manitoba MP Candice Bergen, after jettisoning former leader Erin O'Toole in a Caucus vote in February. Bergen has since announced she will not be running for re-election.  The Conservative leadership race was in full swing with candidates busy selling as many memberships as possible (which turned out to be a Canadian record of 679,000 members eligible to vote).
The NDP-Liberal confidence and supply agreement, struck in March 2022, provided a level of stability and predictability to the minority government. However, a perceived lack of progress on the deal by the Liberals caused the NDP to ratchet up pressure on the government to deliver results by the time the House resumes.
Issues on our radar
Inflation and Cost of Living
As the fall session begins, the economic and political risks associated with high inflation and the rising cost of living will continue to dominate headlines and debate regarding the root causes and proposed solutions.
Spring and summer 2022 were marked by the difficulties surrounding peak inflation and what feels like a never-ending cycle of economic uncertainty. Canadians are bearing the brunt of increased prices on food, gas, and housing, and governments are struggling to strike the delicate balance between helping Canadians make ends meet, while avoiding fueling the fire further by injecting too much cash into a brittle economy.
Return to a "New Normal"?
With restrictions relating to COVID-19 almost fully lifted, we began a return to the new "normal."  Employees in all sectors began returning to physical office spaces, albeit with new expectations from workers on flexibility and work-from-home/hybrid arrangements. However, federal government workers mostly continue to work-from-home and significant questions remain regarding their return to work. The return-to-work issue is undoubtedly related to other existing federal mandates on transportation and travel.
It is unclear if the federal government will lift measures such as masking, random testing, or use of the ArriveCan app this fall.
Many events taking place on Parliament Hill are returning in-person events with receptions and "lobby day" invitations arriving in staffer inboxes daily.  However, the House of Commons and Senate are keeping a "hybrid" format.  This approach may continue to make scheduling one-on-one meetings with MPs from certain parts of the country more difficult, as some of them may prefer to stay in their ridings.
Conservative Leadership
On September 10th, Pierre Poilievre was chosen as leader of the Conservative Party of Canada following a decisive first ballot win with over 68% of the vote from party members.  Since his victory, Poilievre has been working to put his team in place, naming MPs Melissa Lantsman (Thornhill, ON) and Tim Uppal (Edmonton-Millwoods, AB) as Deputy Leaders. Former party leader Andrew Scheer was named Opposition House Leader, a position he held from 2015-17.
Despite the resignation by Quebec MP Alain Rayes, Poilievre will enter the House as leader for the first time, ready to debate Prime Minister Trudeau with the same enthusiasm that helped him win his decisive victory. Poilievre might have to wait a few days to face Trudeau in the House of Commons as the Prime Minister Trudeau will be heading, along with several ministers, to New York for the United Nations General Assembly.
What's on The Docket – Upcoming Legislation
Following the Conservative Party leadership race, where Pierre Poilievre ran on a platform of affordability and cost-of-living issues, the Prime Minister was quick to announce the government's legislative focus for the fall will be making life more affordable for Canadians who need it most. Additionally, with the NDP getting antsy and all but threatening to pull out of the existing confidence and supply agreement, the Liberals have finally shown some limited movement on dental care.
According to the Prime Minister's Office, we can expect legislation to be introduced in the coming weeks that will:
Double the Goods and Services Tax Credit for six-months;
Introduce the Canada Dental Benefit for children under 12 without dental insurance; and
Provide a one-time top-up to the Canadian Housing Benefit of $500 to those who need it most.
One piece of priority legislation for the Liberal Government is the controversial Bill C-11, the Online Streaming Act.  Re-introduced after the 2021 election, the Bill has received criticism on many fronts, including the protection of privacy.  Just last week, Canada's Privacy Commissioner proposed an amendment to provide greater certainty regarding the protection of Canadians' individual privacy.  The Bill is currently in the Senate and will continue to be a priority for the Liberals going forward.
We are also expecting a Fall Economic Statement by Finance Minister and Deputy Prime Minister Chrystia Freeland, accompanied by legislation to enact any changes left over either from the spring budget, or new priorities designed to address the cost of living.
Finally, it would not be surprising if the Liberals were preparing either legislation, or motions for the House of Commons to try and put new Conservative Leader Poilievre on the defensive around his campaign platforms.  The Liberals did this to some effect in 2017, only one week after Andrew Scheer became leader, on climate change. This caused divisions within the Conservative caucus and united the Liberals.