Canada's New Critical Minerals Strategy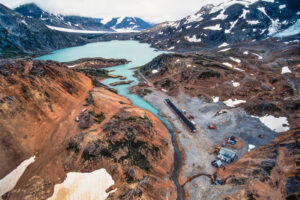 On December 9, the Minister of Natural Resources, Jonathan Wilkinson, unveiled Canada's Critical Minerals Strategy. The purpose of the Strategy is to "increase the supply of responsibly sourced critical minerals and support the development of domestic and global value chains for the green economy."
What do you need to know? 
Six critical minerals prioritized by the federal government because of their input into priority supply chains: lithium, graphite, nickel, cobalt, copper, and rare earth elements.
Streamlining of approval process to "one project, one assessment" is a goal of government but not yet a reality.
Sustainable Critical Minerals Alliance created between Canada, Australia, France, Germany, Japan, the United Kingdom, and the United States and are reflective of new geopolitical alliances.
The Strategic Innovation Fund (administered by ISED) remains the best funding option for critical minerals projects.
Background 
The Strategy identifies six critical minerals as the focus of federal investment because of their input into priority supply chains and Canada's economic objectives: lithium, graphite, nickel, cobalt, copper, and rare earth elements.
The Strategy has 5 objectives:
Supporting economic growth, competitiveness, and job creation
Promoting climate action and environmental protection
Advancing reconciliation with Indigenous peoples
Fostering diverse and inclusive workforces and communities, and
Enhancing global security and partnerships with allies.
As part of the Strategy, Minister Wilkinson announced the formation of the Sustainable Critical Minerals Alliance with Australia, France, Germany, Japan, the United Kingdom, and the United States. The Alliance is intended to drive a global increase in sustainable and socially responsible mining, processing, and recycling practices and, although not explicitly mentioned, to address new geopolitical realities with an emphasis away from China and Russia.
To reduce the administrative burden on critical minerals projects, Canada has promised to develop an accelerated regulatory process, although it is not specified how this will be accomplished. A repeated takeaway from government's consultations was that better coordination and harmonization was needed across all governments and throughout the impact assessment and regulatory processes to avoid duplication, streamline requirements, and ensure early Indigenous consultation.
The federal government further acknowledged that building a mine in Canada can take up to 25 years, making Canada's approval and regulatory process significantly slower than that of competitor jurisdictions. In the Strategy, the federal government states it is working towards a "one project, one assessment" model, coordinating with other jurisdictions to reduce duplication and increase efficiency and certainty in the regulatory process.
The Strategy, which has $3.8 billion in federal support attached to it, was first announced in Budgets 2021 and 2022. A series of government consultations and initiatives led to the announcement of the Strategy – including the Canadian Critical Minerals Strategy Discussion Paper published in June 2022, the Canadian Minerals and Metals Plan, Canada's Mines to Mobility Strategy, and recommendations made to the Standing Committees on Natural Resources and Industry and Technology during related studies.
Financial Support for Critical Minerals
The $3.8B allocated towards the Strategy includes the following:
$1.5 billion for the Strategic Innovation Fund (SIF) to support critical minerals projects, with prioritization given to advanced manufacturing, processing, and recycling applications
$1.5 billion for new infrastructure development for critical mineral supply chains, with a focus on priority deposits
$79.2 million to public geoscience and exploration programs to help find the next generation of critical minerals deposits
Doubling the Mineral Exploration Tax Credit to 30 per cent for targeted critical minerals, including nickel, copper, cobalt, rare earth elements and uranium
$47.7 million for targeted upstream critical mineral R&D through Canada's research labs
$144 million to critical minerals research and development to support the responsible extraction and processing of critical minerals
$21.5 million between Budgets 2021 and 2022 to support the Critical Minerals Centre of Excellence (CMCE) to develop federal policies and programs on critical minerals and to assist project developers in navigating regulatory processes and federal support measures
$40 million to support northern regulatory processes in reviewing and permitting critical minerals projects
$70 million for global partnerships to promote Canadian mining leadership
The Strategic Innovation Fund remains the most significant direct funding mechanism for companies engaged in the critical minerals supply chain and this is the Fund in which NRCan officials are direct stakeholders. The federal government has indicated that SIF investments will favour critical mineral development opportunities that aim to reduce GHG emissions in Canada's critical mineral and manufacturing sectors.